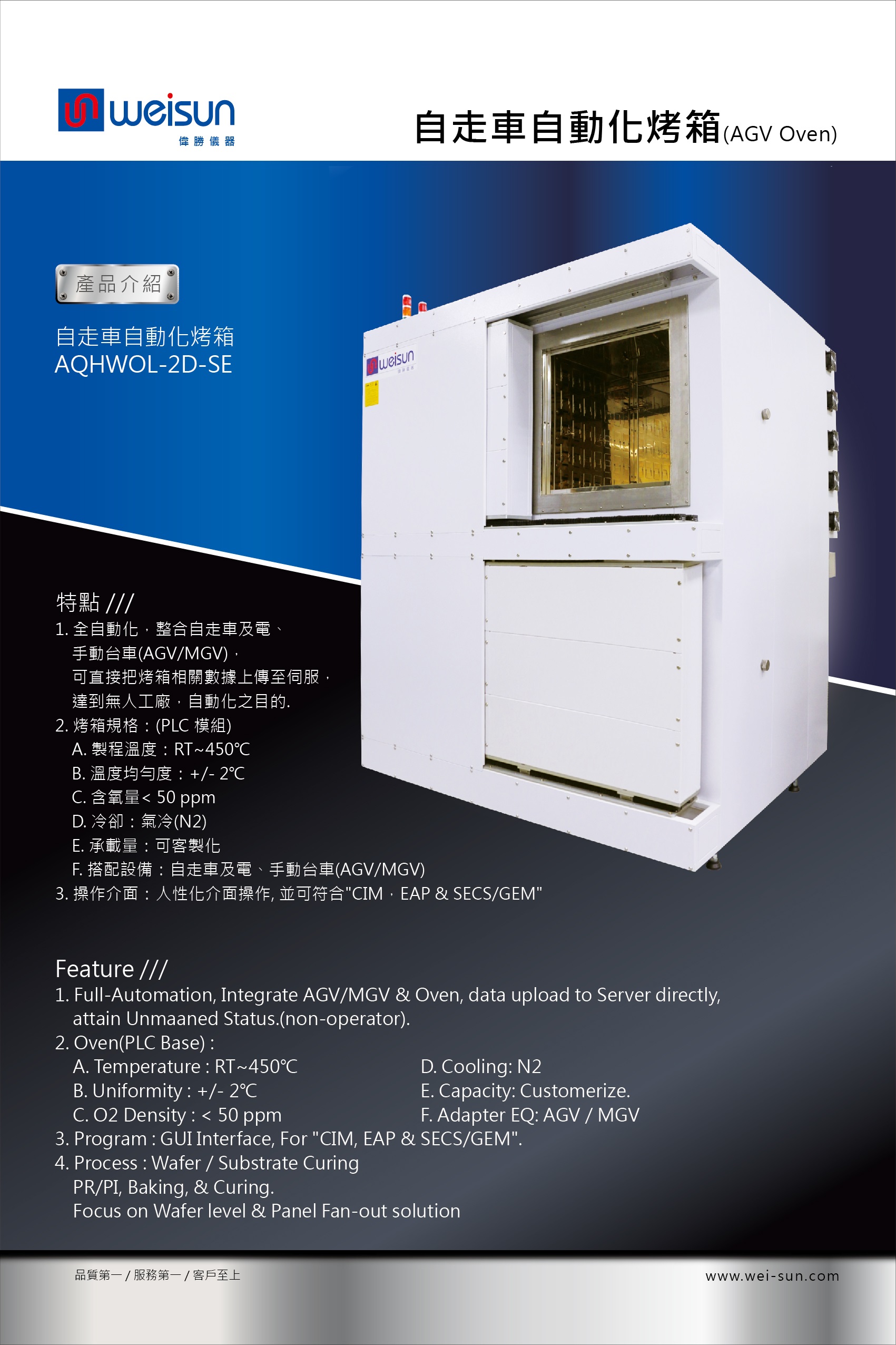 Features
Full-Automation, Intergrate AGV/MGV & Oven, data upload to Server directly, attain Unmaaned status. (non-operator)
Product Information
Oven ( PLC Base ):

A. Temperature: RT~450 degree C B. Uniformity: +/- 2 degree C C. O2 Density: <50ppm D.Cooling: N2 E. Capacity: Customerize F. Adapter EQ: AGV / MGV

Program:

GUI Interface, For

Process:

Wafer / Substrate Curing, PR/PI, Baking & Curing. Focus on Wafer level & Panel Fan-out solution.
BUSINESS CONTACTS
If you have further needs, please contact us, we have a professional staff will serve you.
James Tsai

Tel : 0922186595
Mail : James_Tsai@tkk.com.tw