HIOKI FA1232-60/-61 Bare Board Tester
Support for an extensive range of tests, from high-density FC-CSP boards to boards with active and passive embedded devices. Test performance that is fast, highly precise, and highly reliable.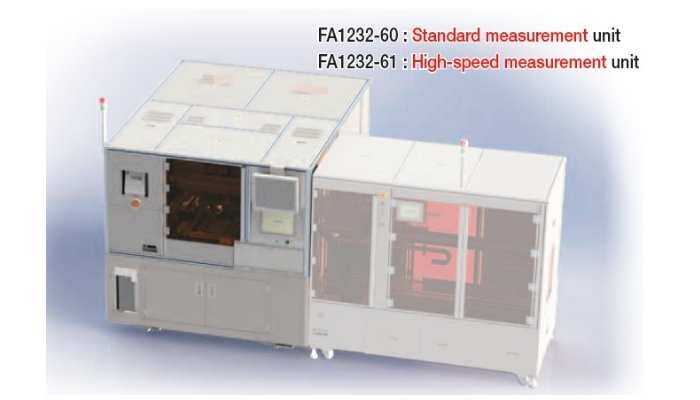 Features
High throughput in a small footprint
Rubust support for boards with active and passive embedded devices.
Measuring mounted electronic components: Resistors, Capacitors, Inductance, Diodes, Zener diodes, Voltage/current, MLCCs (multilayer ceramic capacitors)
Isolation and testing of composite components.
Insulation testing with automatic protection of embedded components.
High-current continutiy testing at up to 150mA.
Hight-precision probing of fine-pitch boards.
Product Information
Manufacturer

HIOKI

Manufacture Process

Testing / Inspection / QA

Product

FA1232-60/-60 Bare Board Tester
BUSINESS CONTACTS
If you have further needs, please contact us, we have a professional staff will serve you.
Mason_Yang

Tel : 03-3529332 ext. 621
Mail : mason_yang@tkk.com.tw

jeff shen

Tel : 03-352-9332 # 633
Mail : jeff_shen@tkk.com.tw

Judy Liao

Tel : 03-3529332 ext.610
Mail : judy_liao@tkk.com.tw